ABOUT HIYOSHIYA
Hiyoshiya has continued the tradition of making Kyoto-style wagasa (Japanese umbrellas) for over 160 years since the Edo period, and remains the sole maker to this day. 5th generation head craftsman Kotaro Nishibori believes "tradition is continuing innovation," leveraging wagasa skill and shining new light on the tradition through design to bring the craft into modern lifestyles across 15 different countries. Using a network of talent cultivated at Hiyoshia, we have supported the cultivation of product development and an international market for over 500 small-and-medium, traditional Japanese crafts.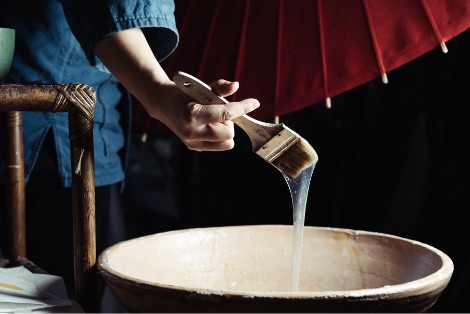 Kotaro Nishibori met with Mr. and Mrs. Rath around 6 years ago, and though their respective cultures are worlds apart, they have grown to respect and admire each other's traditional skill and craft culture, and discussed ways to impart the different skills held by masters to patrons around the world.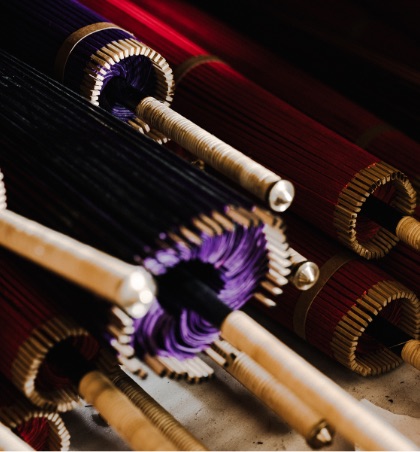 Hiyoshiya started Meisterstrasse Japan Edition with the intent to bridge the gap between craft culture in Japan and the rest of the world. We hope it serves as encouraging support for both the extensive dissemination of information related to Japanese craft, food, arts, and more, to international consumers. We also aim to create between masters from Japan and other parts of the worls and bring together Japanese consumers with international craftsmen.